Every family has their own delicious holiday traditions, and this year we are excited to share flavors all the way from Italy to Ethiopia through some of our staff's most treasured holiday recipes.
Our 800+ staff members encompass dozens of cultures from across the globe, so this is just a taste of the diverse cuisines that make up the Mary's Center family. From our kitchens to yours, we wish you a safe, healthy, and joyous holiday season. Happy cooking!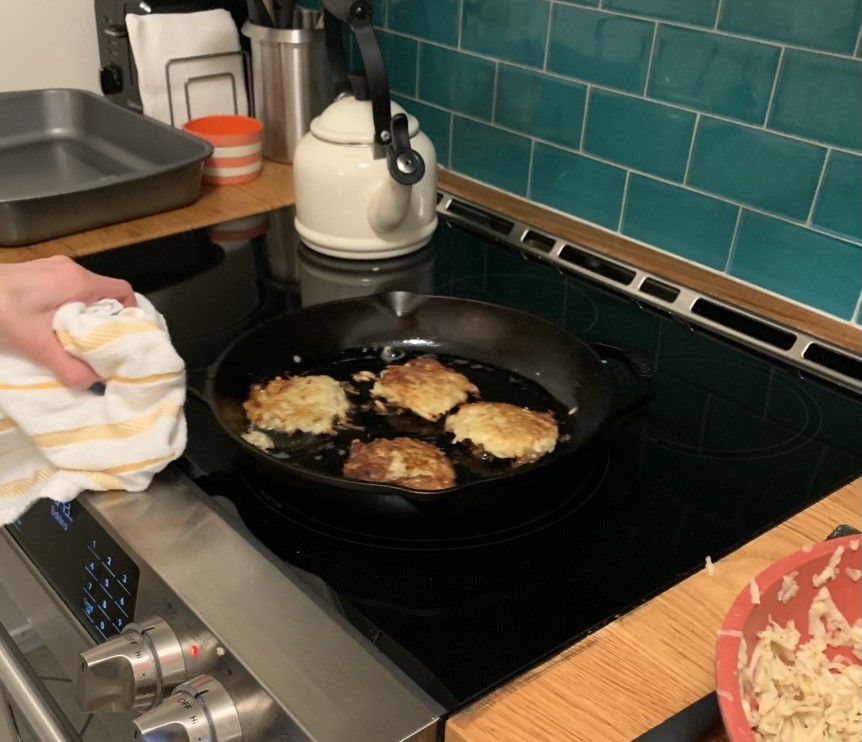 Potato Latkes
Jessica Kaufman, Director of Social Services
"This recipe comes from my family friend's mother and has been shared friends across the country. Every Hanukkah, my mom makes these latkes for our family. I recently made them for the first time and I must say they came out great. Be sure to serve them with applesauce and sour cream!"
---
Sweet Potato Cranberry Bake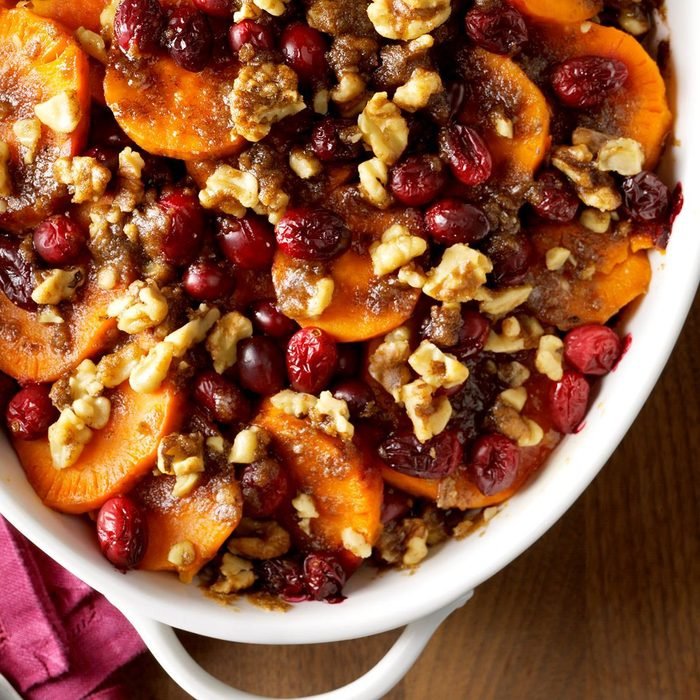 Kaitlyn Kyle, Hybrid Learning Associate, Briya Public Charter School
"This is a dish that is a bit savory and sweet at the same time. I started making this a couple of years ago when I realized I liked the combination of cranberries and sweet potatoes together. I made it for Friendsgiving and it was a huge hit. I usually make this for Thanksgiving, but it can be made for Christmas, too. I love the smell of the sweet potatoes cooking and mixing in with the brown sugar and cinnamon. It fills the house with an amazing smell! My favorite thing about this recipe is that it is super easy!"
---
Spaghetti Sauce with Lobster
Marisa Parrella, Director of School Based Mental Health
"Christmas is about Christmas Eve in an Italian family – and it means SEAFOOD! My parents and grandparents experimented with different types of seafood from year to year, based on what was good in this country (and in the Boston area). We ended up with this recipe and have had it every Christmas Eve since I can remember. My children have come to expect it now, so I carry on the tradition. You must buy live lobsters and kill them, so not for the faint of heart.
---
Doro Wat
Tsehay Gebretsadik, Patient Care Navigator III
"Growing up in Ethiopia, I learned to cook this onion-based chicken stew from my mom. I saw how she made it and kept practicing until I could do it myself. Doro wat is not difficult to make, and my family enjoys it regularly, and especially on holidays like Ethiopian New Year."
---
St. Lucia Buns

Ingrid Andersson, Director of Nursing Education and Programs
"My father is from Sweden, where they celebrate St. Lucia's Day, traditionally thought of as the darkest day of the year. The children dress up in white robes and one girl gets the role of Lucia with candles in her hair, and they serve their parents Lucia buns. St. Lucia's Day is also my father's birthday, so we would celebrate his birthday with this treat! The buns are a sweet bread, but not too sweet."
---
Pineapple Pudding
Lisle Cole, WIC Nutrition Associate
"It's a family tradition to make this warm, comforting dessert that puts a smile on your face. My grandmother passed it down through the generations to my mom and to me. I am the baker in our family. This dish is prepared for special occasions and it's a treat for a special person. It's always prepared with love."