Behind every successful company, there are people with purpose and passion. Since their establishment in 2016, Community Health Partners (CHP) has established a corporate culture committed to service and the betterment of their community. They pride themselves not only on providing Mary's Center with excellent revenue cycle services (focused on medical billing, clean claim submissions, and ultra-fast reimbursement), but also on providing opportunities for each of their staff members to give back to their community.
From frequently volunteering at Mary's Center's annual events to buying meals for our frontline workers at the onset of the pandemic, CHP's staff have strengthened our community through their selfless acts of kindness.
As a gesture of gratitude, Mary's Center is proud to spotlight a few of the individuals that make CHP the successful, community-forward company it is today. We sat down with the team and asked them why they choose to support Mary's Center and why they believe in giving back to their community.
Here are their responses: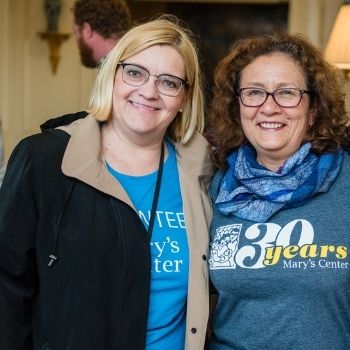 Cynthia Avazpour, President & CEO
"I have been working with Mary's Center now for 11 years.  Mary's Center feels like family to me, and who doesn't want to help their family? Mary's Center has so many opportunities to volunteer so there is something for everyone. I've loved helping with the Thanksgiving drive, the baby showers, the Christmas party, Golf Classic, Taste of Adams Morgan, and the Gala.  It feels good to be in the community and let people know that we care and that we are there to help any way we can."
---
Patricia Robson, Behavioral Health Billing Specialist
"I have volunteered for the Taste of Adams Morgan and the Annual Gala. I believe giving back and helping out our community is important because it teaches us to find compassion within ourselves and to stay attached to values that are linked to the common good.
Helping our community and providing a service to those who need it most gives me the opportunity to become an active member of society and have a lasting, positive impact.
I always remember an important life lesson: no matter how bad we think our life is at whatever moment, there is always someone who has to face obstacles that are more difficult than ours. Giving back is my offering, my way of saying thank you for all the support I have and for all my blessings."
---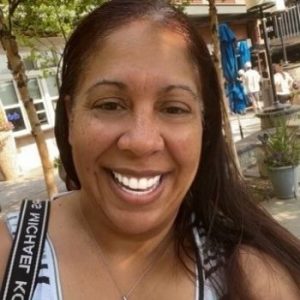 Dawn Martin, Billing and Coding Manager
"I had the opportunity to volunteer for the Taste of Adam's Morgan. It was a pleasure to be of service. Giving back to the community is important because it gives you a sense of purpose and the opportunity to see how much Mary's Center means to the community."
---

Maria Teresa Campos
"I was happy to volunteer with Mary's Center at the Golf Classic and the Taste of Adams Morgan. We have been working with Mary's Center for such a long time and it feels good to help others succeed in life."
---

Parivash Azadi
"I enjoyed volunteering at the Golf Classic to help fundraise for Mary's Center.
I believe it is important to give back to the community, and there is no better feeling than to help someone in need, especially when it isn't done out of obligation, but truly out of concern for the wellbeing of others and the love for humanity. By serving others, we are showing our love and compassion for others in action."
---
Proud Title Sponsor for the 2021 Mary's Center unGala Online.
Mary's Center is excited to announce that this year CHP has once again gone above and beyond for our community by choosing to become the 2021 Mary's Center unGala Online Title Sponsor. Thanks to their generous support, thousands of under-resourced individuals throughout the DC metropolitan area will gain access to the services and programs needed to live healthy, prosperous lives.
Join the CHP team at our Online #MCGala on October 14 by registering for free today.