By Antonio Caro, Development Officer
Mary's Center is proud to celebrate our immigrant community during Immigrant Heritage Month in June. Throughout the month, we are using the power of storytelling to bring the immigrant experience to light.
These stories are especially important now.
Last year, we saw how federal safety net programs for COVID-19 excluded many immigrants, despite their invaluable contributions to society. At the peak of the pandemic, they risked their lives working on the front lines as medical providers, delivery people, and food workers.
Many immigrants also supported through generous philanthropic efforts.
This month, Mary's Center is spotlighting the immigrant stories of two generous supporters who stepped up and invested in their community: Emeka Ibe, CEO and Founder of Ibe Protective Services, and Juan Corvinos, Vice President of Development for Latin America & Caribbean at Hilton Worldwide.
Emeka's Story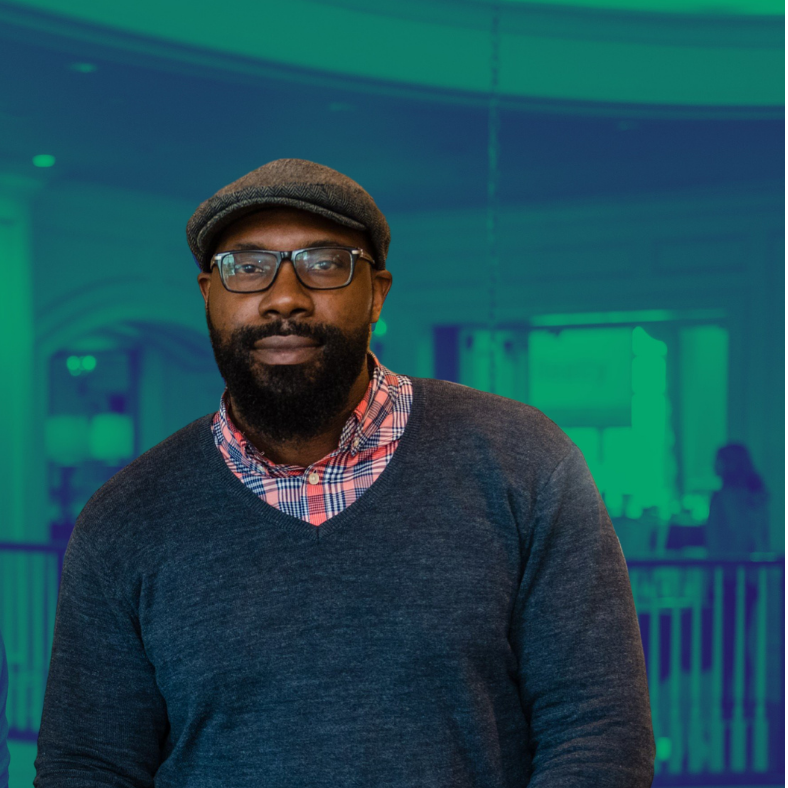 Originally from Nigeria, Emeka came to the United States at age 13. Three years prior to his arrival, his mom migrated here as a nurse by way of medical recruitment. Once she became situated, she brought Emeka and his five siblings over.
Emeka grew up in Prince George's County, MD. Through self-discipline and commitment to build a brighter future for himself, he was accepted to Howard University, worked his way through school, and graduated with a degree in physical therapy. After graduation, he entered the world of business and began thriving in sales.
But everything changed once the economy collapsed in 2008.
"Everyone at the company lost their job," recalled Emeka. "It was the first time since age 15 that I didn't have a job. As bills continued pilling up, I decided to start working as a security guard."
After a year of working as a security guard, Emeka began developing the business plan behind Ibe Security. "After the recession, I realized I couldn't depend on others for my own income. In Nigeria, especially in my Igbo community, I was exposed to so many business owners that instilled in me the importance of needing to pave your own way. So, two years later, after doing my research and saving my money, I bought some uniforms, obtained my insurance liability and started Ibe Protective Services."
One of Emeka's first and now largest clients was Mary's Center. "Early on, as is common in the immigrant experience, I had to hustle. In the morning I would work full time as a security guard and in the afternoons I would go door-to-door and market Ibe Protective Services. Today, my company works with countless schools, hospitals, and venues throughout the DC area."
Now, Ibe Protective Services provides security at every Mary's Center location. Next time you come by one of our clinics, be sure to greet the Ibe security guard at our clinic doors!
Juan's Story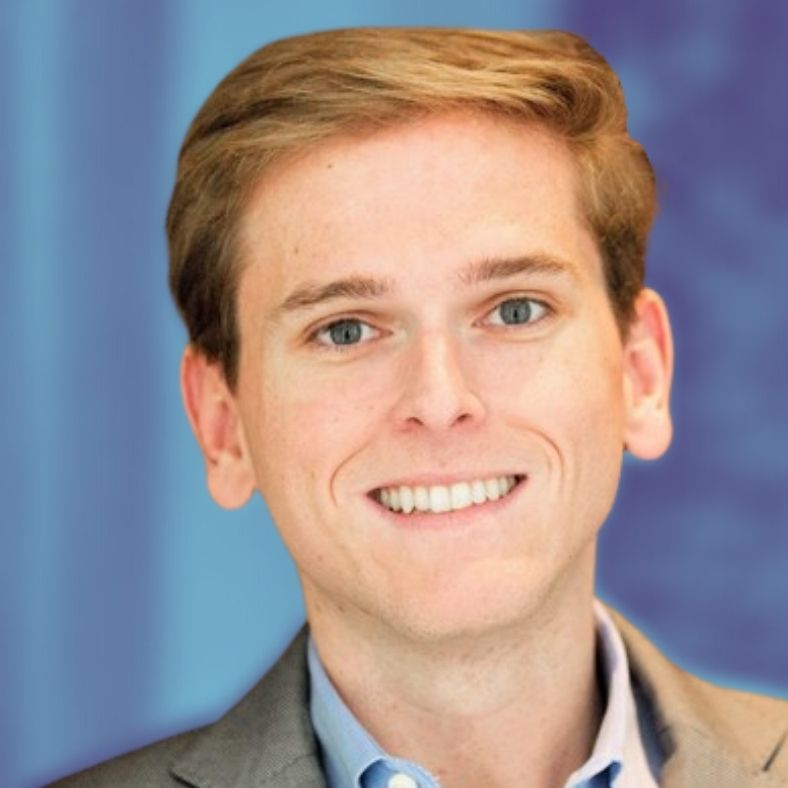 Juan is originally from Zaragoza, Spain. Throughout his childhood, his family had a long relationship with the United States. "My mom interned in the Buffalo, NY area as a dental student when I was little. During that time, she would bring me and my brother to camp in Buffalo," recalls Juan.
When he was 11 years old, Juan's mom started working in collaboration with another doctor in the DC area and would bring him and his siblings with her on her travels.
Taking advantage of an amazing opportunity.

Before moving to the United States, Juan was working at Hilton in London, and he transferred to the company's headquarters in the DC Metro Area in 2013. Although he had family support back home, he was determined to charter his own path in the States where he knew people from his trips when growing up.
"My story is that I come from a privileged background," said Juan. "My parents were able to pay for my school. I immigrated to America after applying for and being awarded a diversity greencard via the lottery process. I came for an opportunity of a lifetime and left everything behind."
After years of paperwork, filing fees, and countless interviews, Juan became a United States citizen in 2019. "I've done the full cycle; I didn't seek outside counsel. Now, I help friends and family with the same process pro-bono."
Today, thanks to his willingness to take risks, work hard, and devote himself to his passion for hospitality, Juan serves as the Vice President of Development for Latin America and the Caribbean. Based out of Hilton's headquarters in McLean, VA, he has proudly held this position since 2017.
Different stories, different backgrounds, one common love for helping community.
Although Juan and Emeka come from different cultures and have different stories of resilience, hard work, and determination, they both have one common love: giving back to their local community.
For Emeka, he chooses to give to Mary's Center because he firmly believes that access to quality healthcare is the foundation needed to excel in life. "I wish there were more organizations like Mary's Center in Nigeria," said Emeka. "When I was younger, I would see individuals without basic access to medical care and with limited knowledge on how to care for themselves. Mary's Center not only gives access to essential medical services but also teaches new parents important skills such as how to raise a child. More often than not, many of these people are also immigrants. That's why I choose to support as an individual and corporate donor."
For Juan, he gives because he understands that immigrating is not easy, and everyone deserves a helping hand. "People immigrate for different reasons," said Juan. "Some immigrate because they want a better life for themselves and their children. Others do it under extreme circumstances and have nothing before coming to this nation. They come here with basic human needs, and I believe it's our duty as human beings to give back. After all, we all live in this bubble of life together and the least we can do is help each other out."
---
Mary's Center is grateful for these two incredibly generous immigrant leaders. Through their philanthropic giving to Mary's Center, Emeka and Juan are helping immigrant community members build healthier and stronger futures. In honor of Immigrant Heritage Month, we hope their stories inspire others to share their own immigrant experience. If you choose to share your story, please make sure to tag Mary's Center on Instagram, Facebook, or Twitter!